Great taste
Take every night before bed.
Yummy
I add it to warm coconut milk and it tastes amazing!
With ingredients such as inulin + ashwaganda this blend is tasteful
Product tasted really good, helps with pain and inflammation. Just over all good for you! Great product!
It works
It works like magic..I feel so much better since taking it..only drawback is its taste..tastes slot like soap.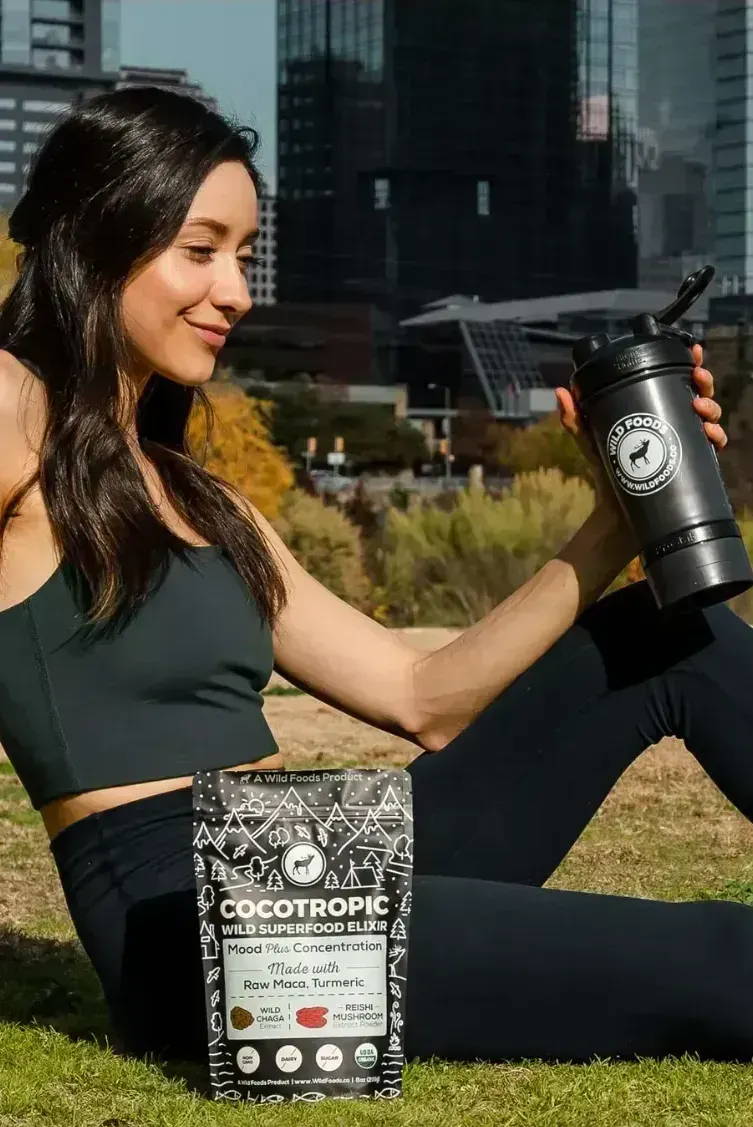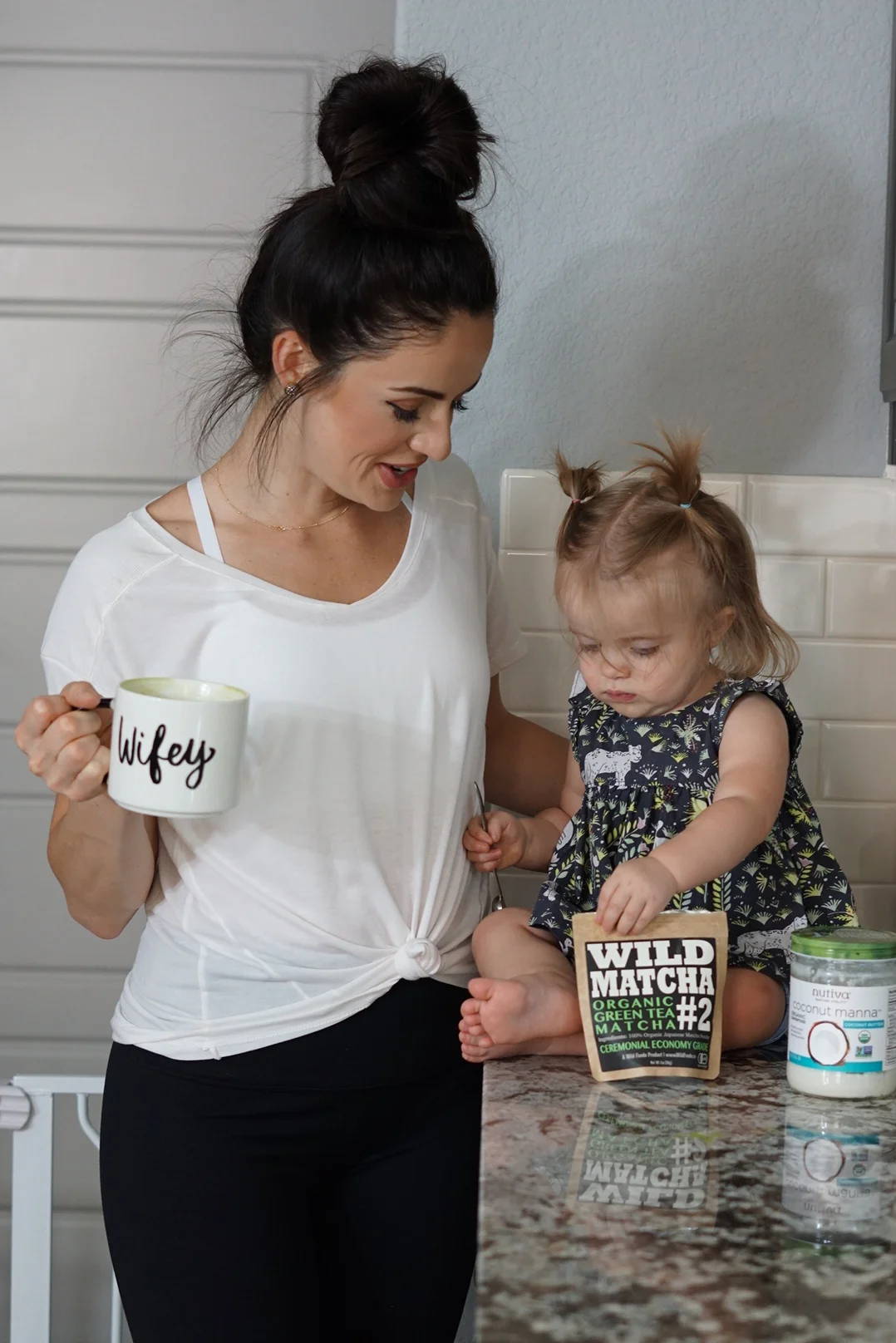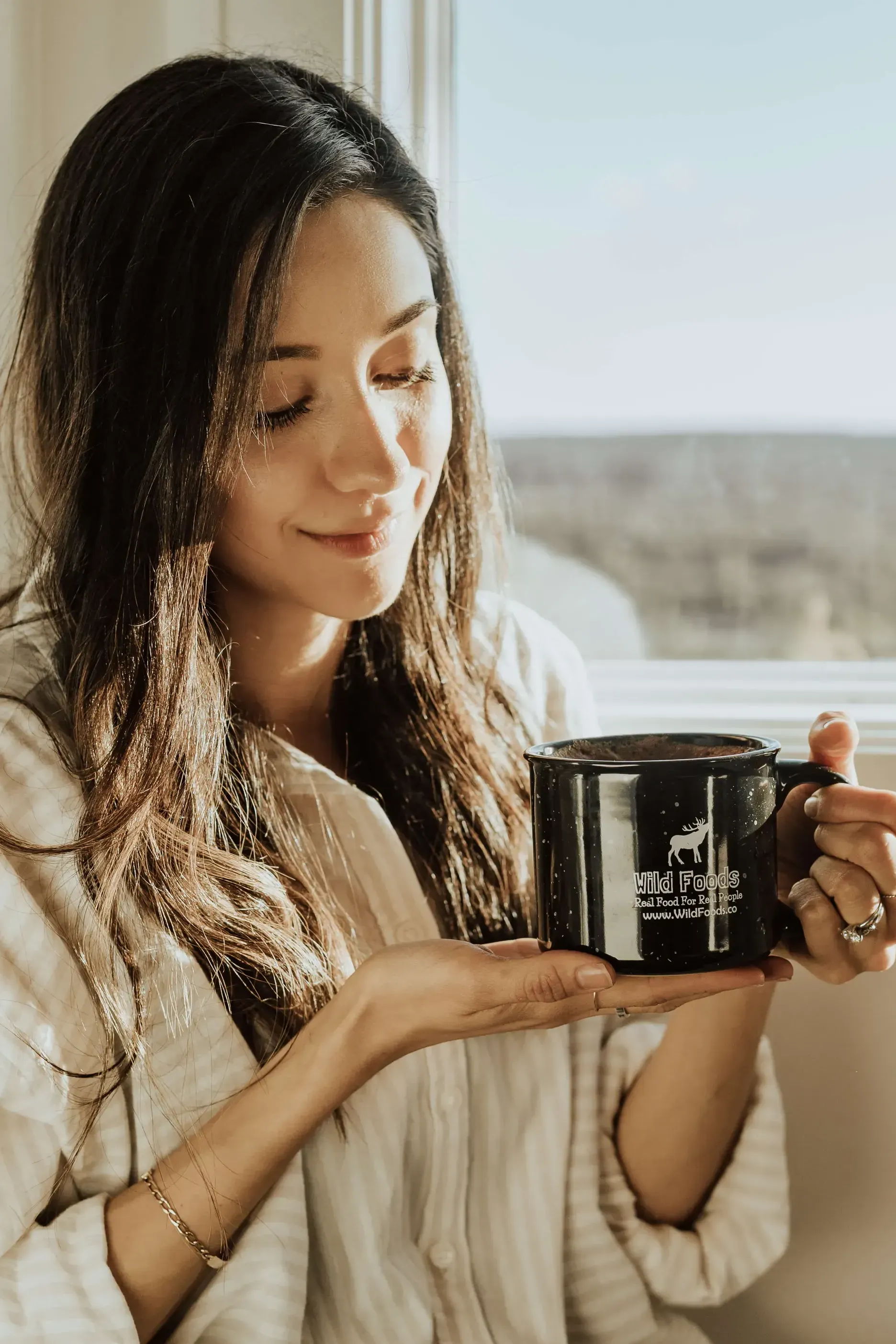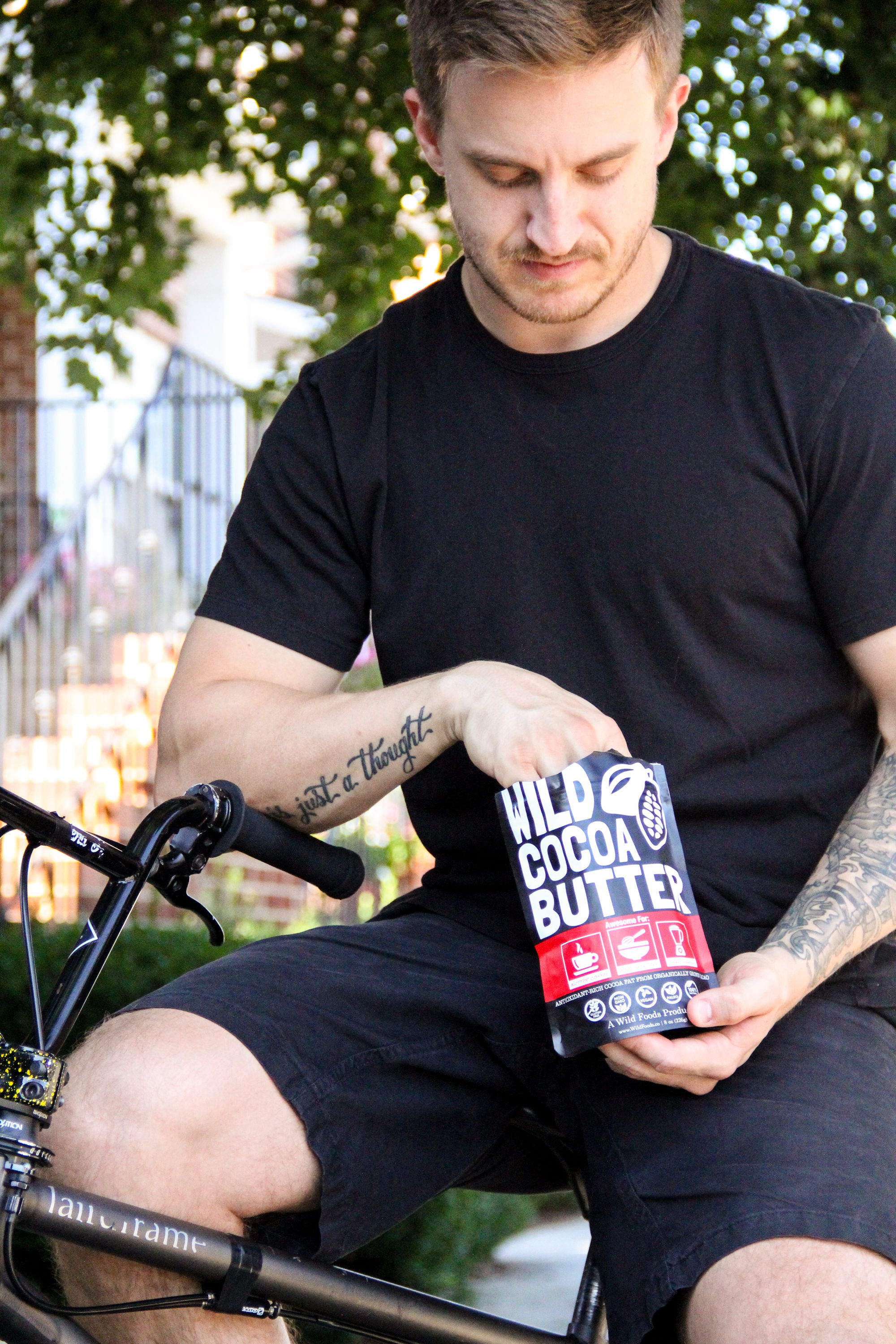 ---
We use coconut shells for our Wild Coal, sourced from small farms that operate sustainably in Thailand.
How many capsules should I take?
It depends on how much detoxing you feel you need. You can take 2-4 capsules at a time.

We've found Wild Coal great to take when drinking alcohol, eating cheat meals, or otherwise feeling icky after a meal or drink.
Is this product vegan-friendly?
Yes. The capsules are a non-GMO vegetarian capsule.
The Wild Coal is produced here in the US!
Does this product have any additives?
No. Just activated charcoal made from organic coconut shells.
Could I use this activated charcoal as a toothpaste substitute?
While the occasional use of Wild Charcoal can help whiten teeth and detox gums, it is not recommended for continual daily use due to its abrasive properties. We suggest sticking with a natural toothpaste and supplementing with Wild Coal on occasion.
Is Golden milk the same as turmeric?

No. Turmeric root powder is whole ground turmeric root.
Golden milk is a drink reciep made from coconut milk, spices, and ground turmeric that has powerful anti-inflammatory benefits due to the adaptogenic blend of ingredients.
What are the benefits of golden milk?

Possible benefits of golden milk include reducing inflammation, preventing cell damage and improving mood as well as better sleep.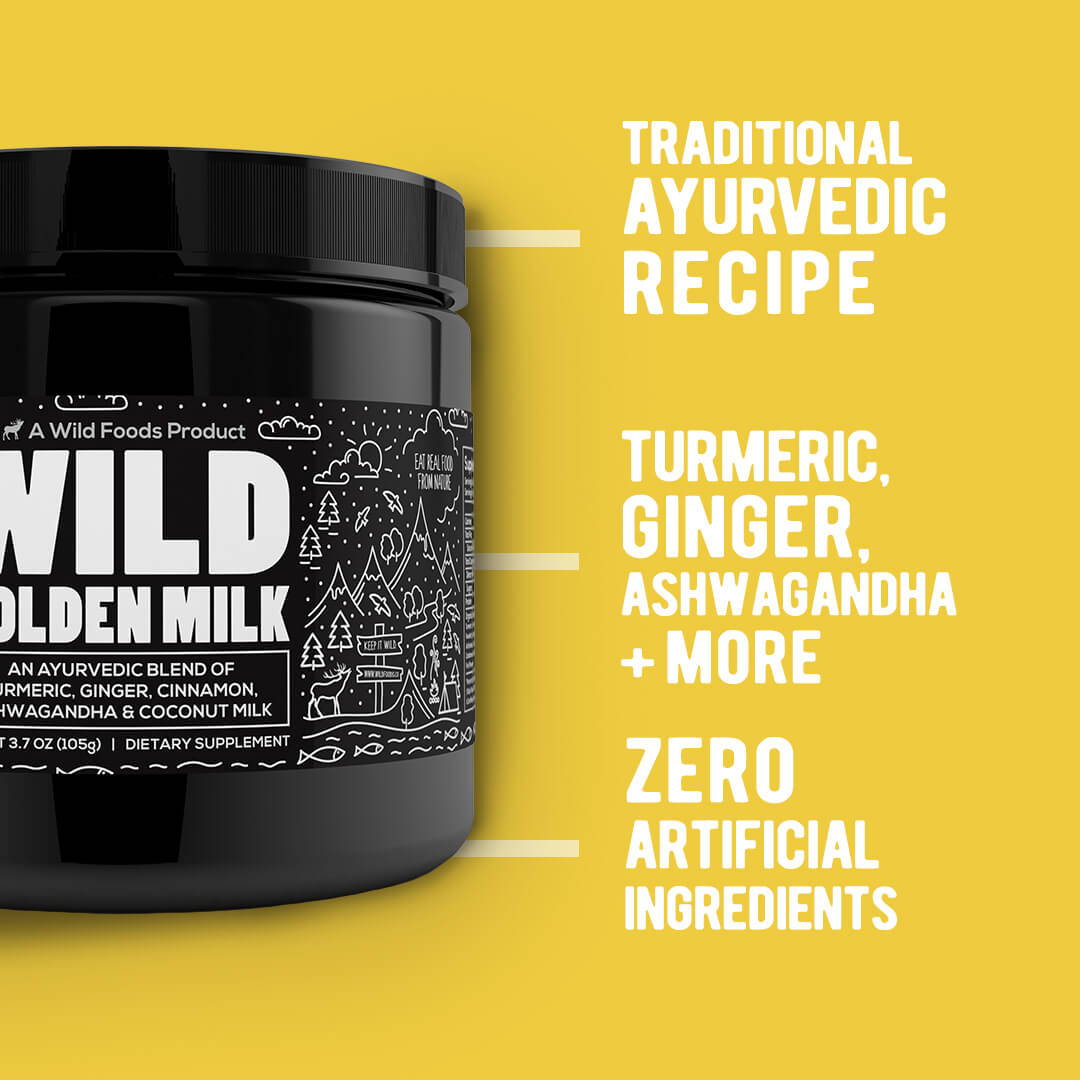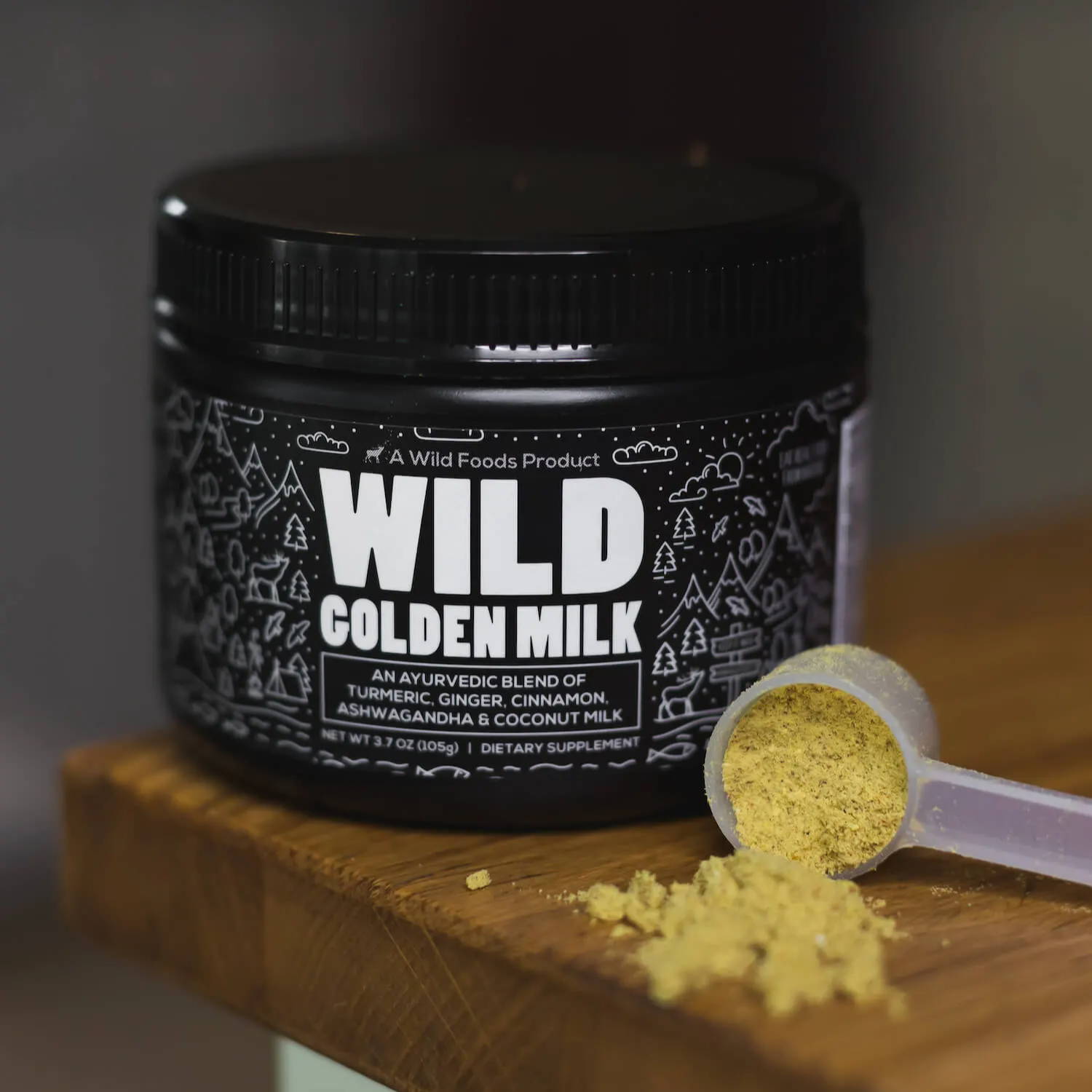 Filled with healthy-boosting antioxidants and reported anti-inflammatory powers, turmeric milk's health benefits are impressive.
Turmeric may help delay the effects of aging on your skin, removing sunspots and breakouts to give your skin a youthful appearance.
Turmeric may help to enhance skin barrier function and decrease the growth of Staphylococcus aureus, the bacterium that worsens the symptoms of eczema. Turmeric milk may help to boost skin health, reduce inflammation, and strengthen your immune system.
Drinking turmeric milk before bedtime with honey may help rid your body of toxins, as well as helping to regulate your blood flow, which promotes the health of your blood and organs. Warm milk helps soothe and relax the body, and turmeric works to decrease inflammation and encourage healing. According to traditional medicine, this delicious drink may help to lower pain and inflammation.
From reducing inflammation to promoting a clearer complexion, there are plenty of reasons to include turmeric latte in your diet.
Turmeric is known for its gold pigments and countless health benefits, which can be maximized when you combine the spice with other natural ingredients. Most notably, turmeric contains curcumin, a polyphenol-rich antioxidant that has the potential for a variety of applications in health. Turmeric contains only around 3 percent of the weight of curcumin. Pairing turmeric with black pepper may increase its benefits.
Curcumin has been linked with improvements in brain function and heart health. Curcumin in turmeric has reduced pain and improved joint functioning in patients with rheumatoid arthritis. Curcumin in turmeric reduces bloating and gets your digestive system back in shape. Several studies found that curcumin in turmeric used in Golden Milk may relieve specific pains experienced by patients with osteoarthritis
Wild Foods specializes in Real Foods from small producers around the world.

We are passionate about ingredients and their story.

Our Wild Mission is to help a million people live better lives by eating, moving and living naturally.

If we don't use it, we won't sell it.

That is our Wild Guarantee.
Our philosophy is Mother Nature knows best. We will never outwit her, so we stay as out of her way and let her do her thang!
At Wild, we are obsessed with health and longevity. Everything we do is focused on this obsession.
Every Wild Foods product undergoes multiple testing throughout the supply chain process to ensure safety, potency, and consistency.
By understanding the first principles of human biology, we develop products to support you and your goals for the long haul.