CocoTropic Organic Cocoa Mushroom Mix
Great addition
Look forward to my morning with master blend and coco!
CocoTropic
Cocotropic has truly made a difference for me at work. I am an instructor at a technical school, and I need to be able to clearly articulate the material. Cocotropic has been monumental in my day to day. I add it to my coffee and I am noticing improved energy levels and clarity. When I speak at work, I've noticed that I can articulate things a lot clearly. I am more relaxed at work and at home. Regarding the caffeine issue, I do not find myself chasing a 2nd cup of coffee. Totally impressed. Highly recommend.
Loved and Used it For Years
I first tried this product around the beginning of 2020 after a friend recommended it for alertness and focus. I loved it and have been using it every morning ever since. I mix it into my coffee along with some collagen peptides and I find it has helped improve my brain fog without giving me that jittery feeling that coffee on an empty stomach can produce. It tastes great and blends it well with my electric whisk. I've tried some other mushroom powders in my coffee and none of them blended in as well as this one did. I add a touch of honey, and at this point I can't imagine drinking my coffee any other way.
Great product
Zero crash from this and you feel far more energized compared to having caffeinated coffee. This actually provides gradual energy for a few hours as suggested, which I was impressed with.
Over 100,000 Raving Fans!
Wild Cocotropic Superfood Elixir is an antioxidant-rich superfood blend known for its immune-boosting properties and cognitive enhancing abilities may help the brain with concentration, mood improvement, and general relaxation.
Energy. Focus. Gut Health. Immunity.
A Better Coffee, For a Better You.
Each 100% wild organic ingredient in our blend was carefully handpicked for its distinct health benefits, to address your physical and mental wellbeing as well as everything in between. Just stir into water, sip it like cocoa, and let these adaptogens work their magic.
Ingredients (now 100% organic): 100% Non-Alkalized Wild Cocoa Powder, Reishi Mushroom Extract, Raw Maca, Chaga Mushroom Extract, Turmeric Powder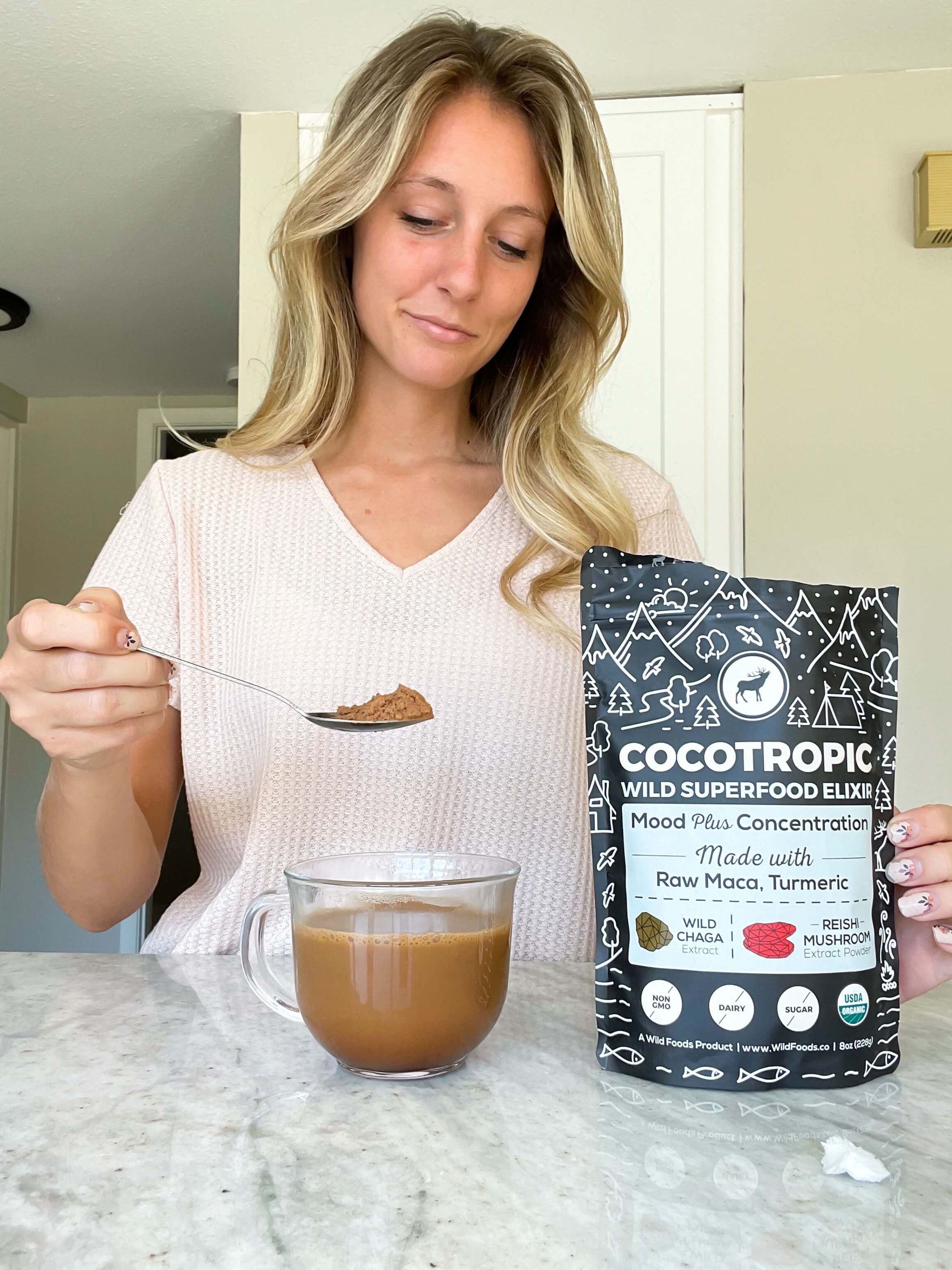 What's Inside Cocotropic?
100% Organic Obsessively Sourced Ingredients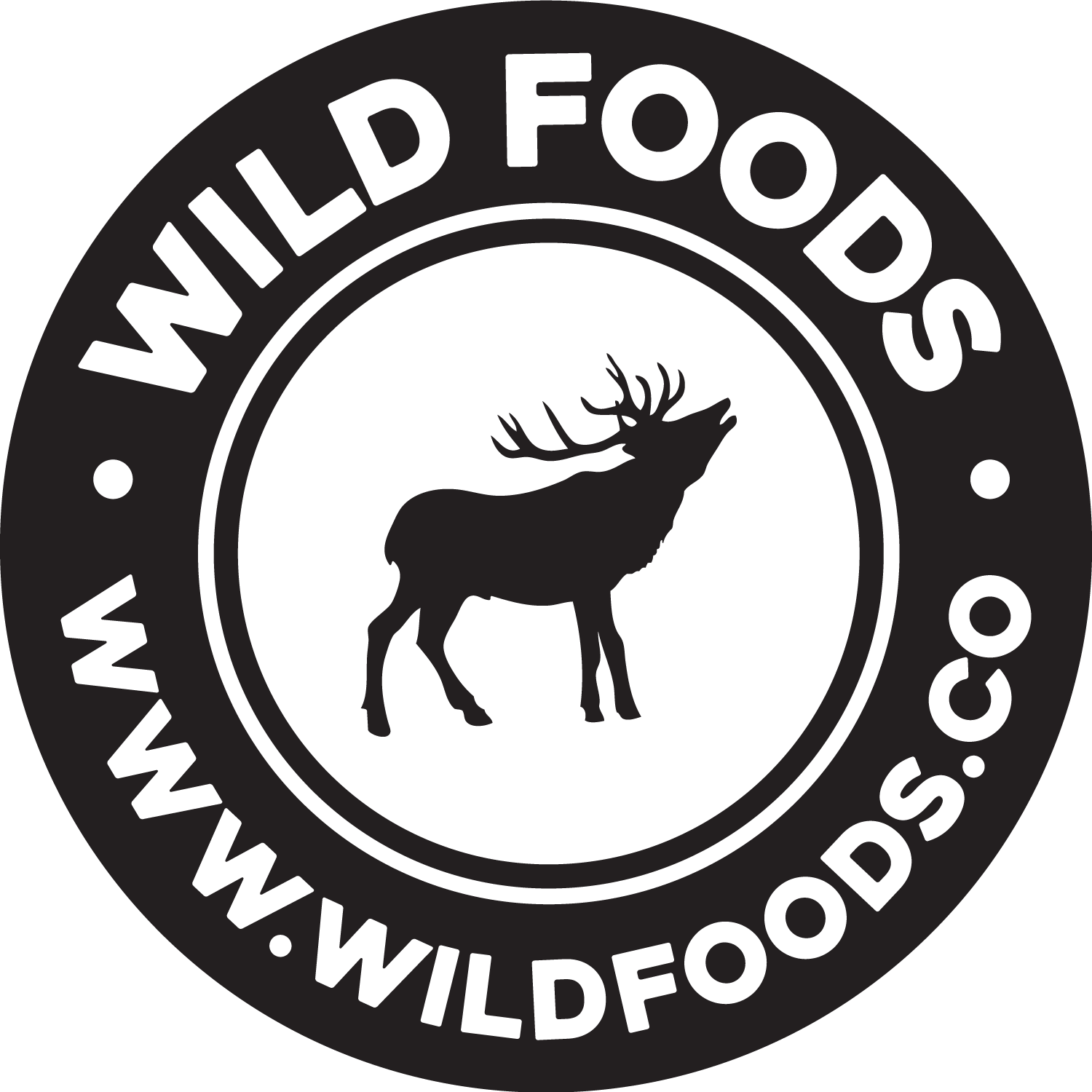 100% Fruiting Body Mushrooms


Low Caffeine (Under 40mg)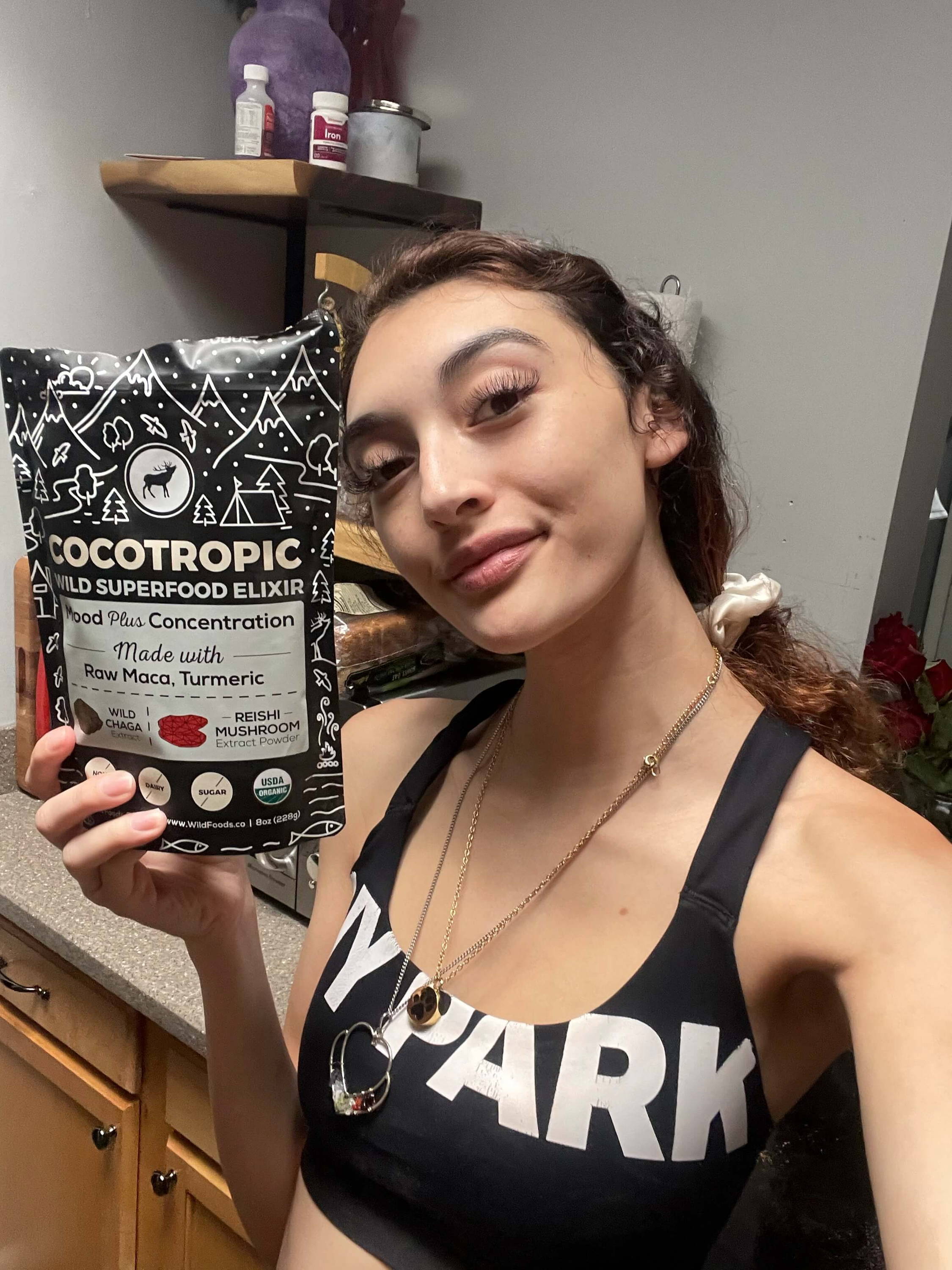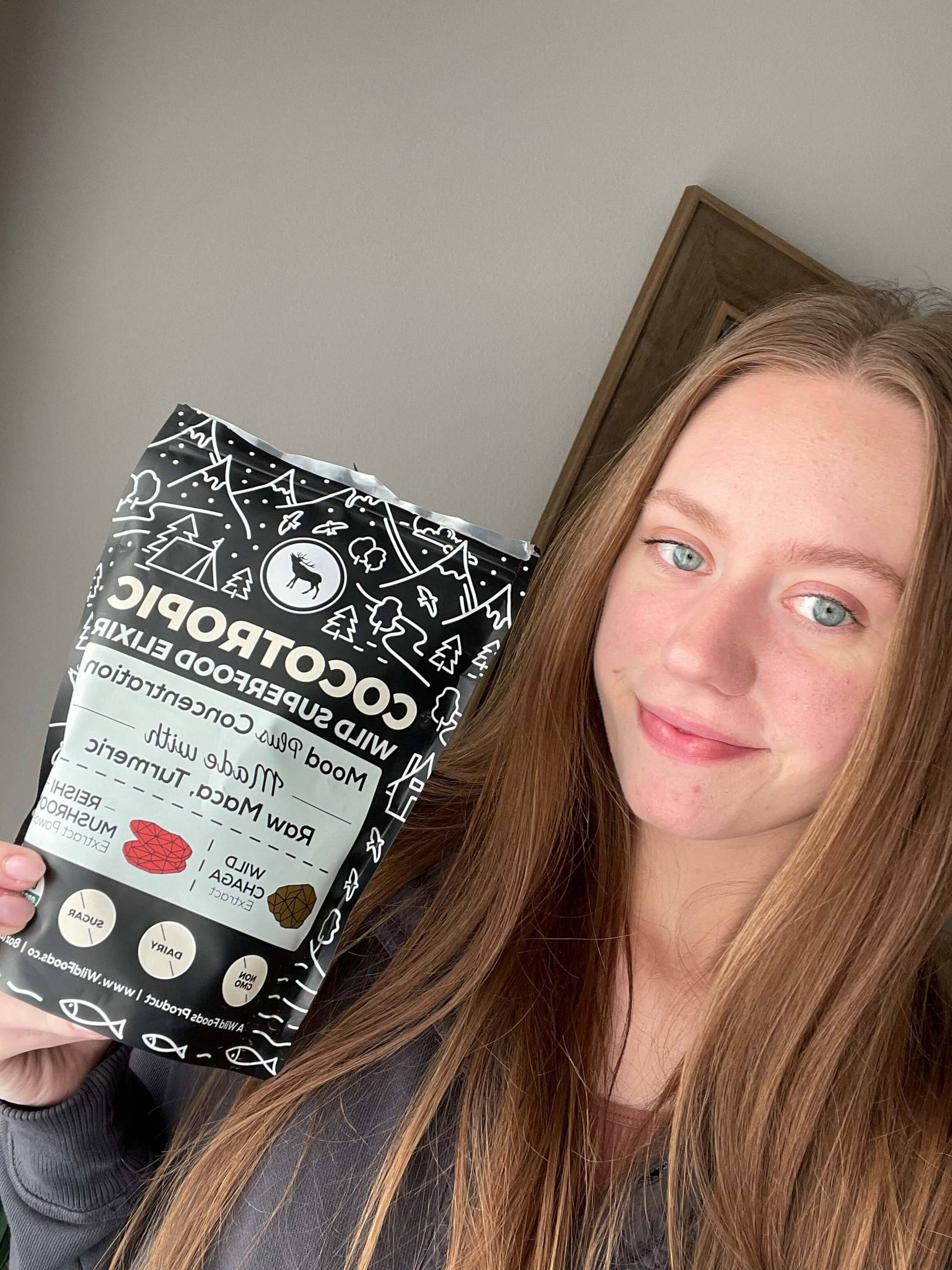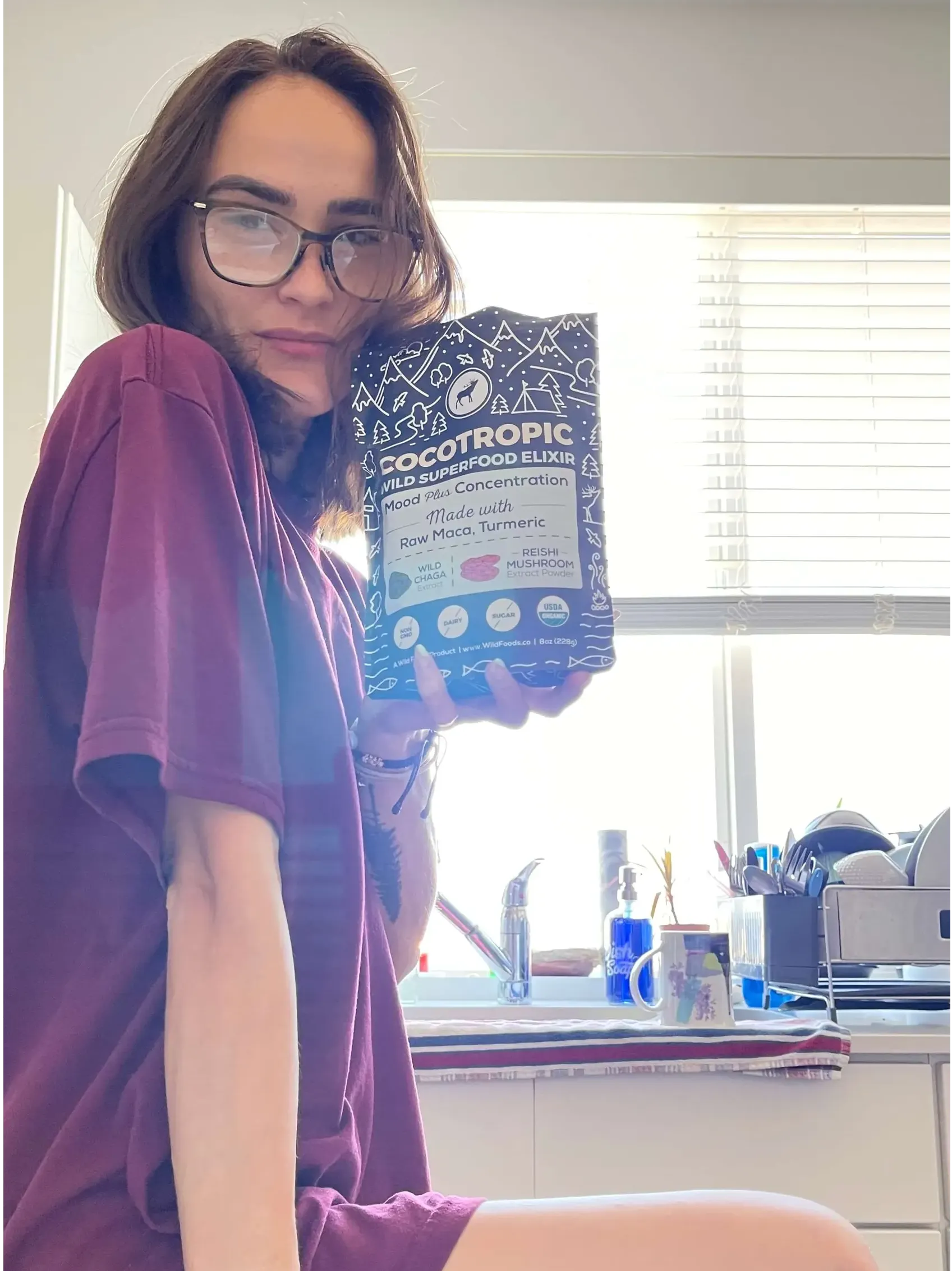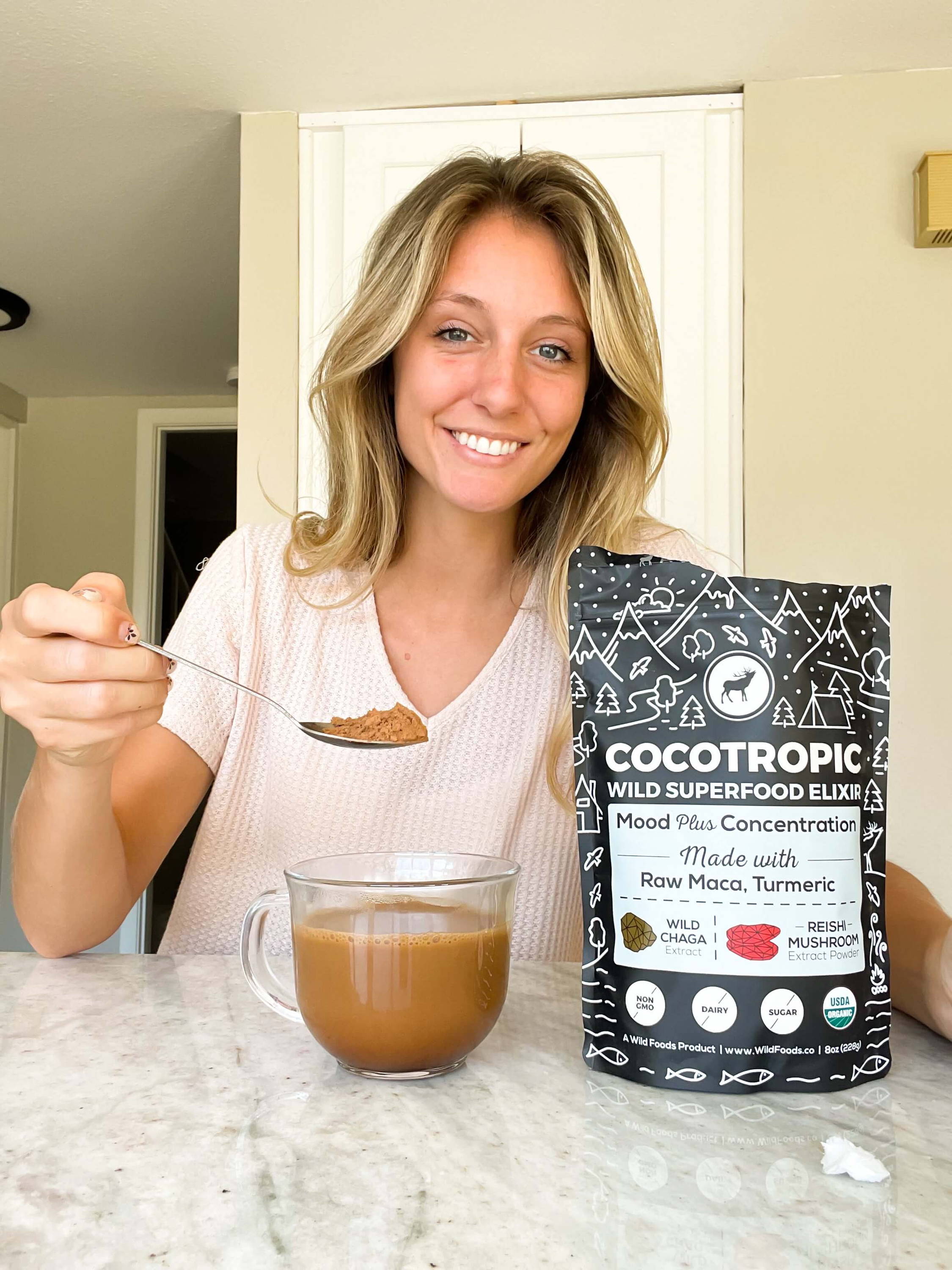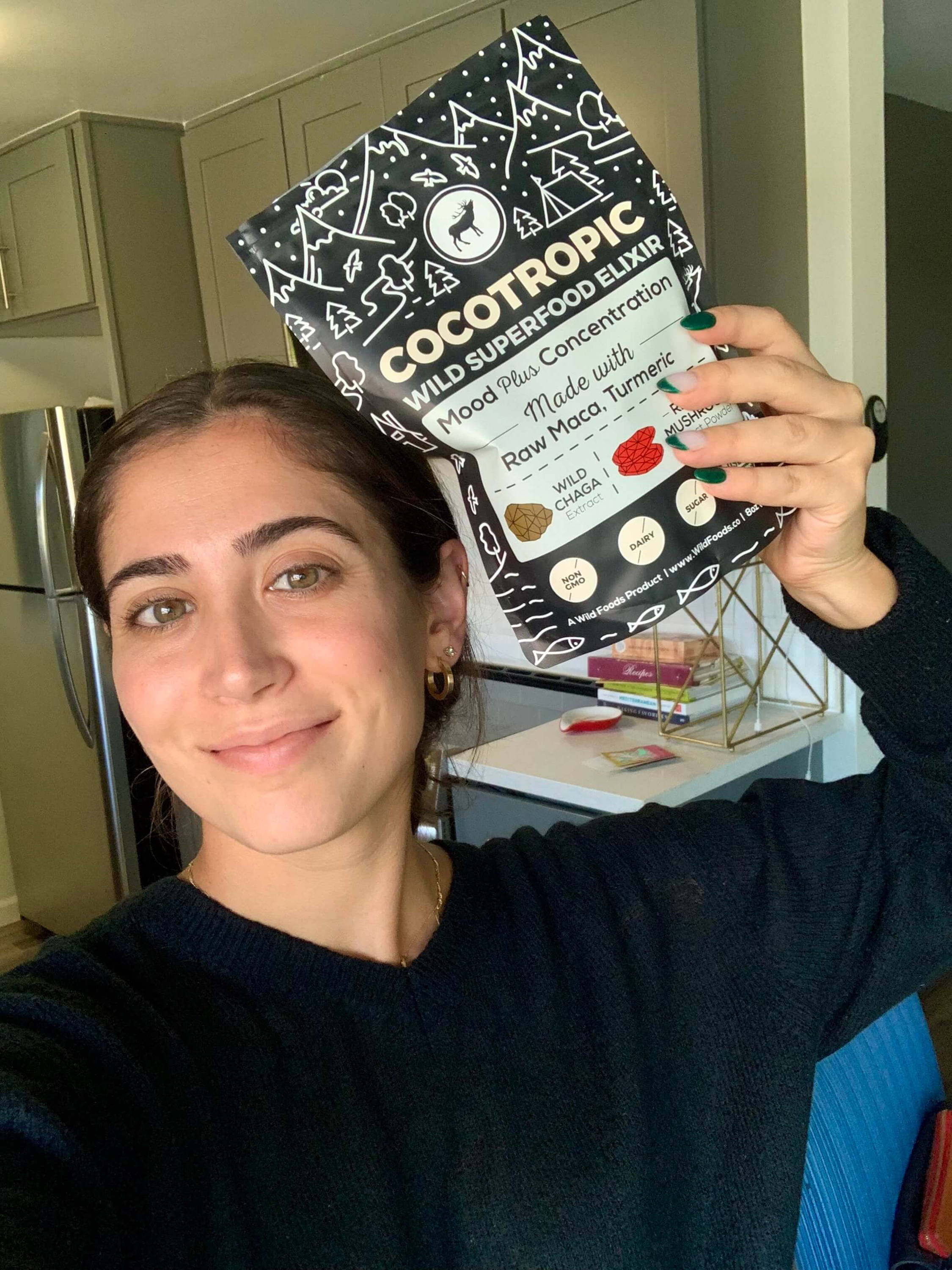 Our philosophy is Mother Nature knows best, so we stay out of her way so she can do her thang!
We are obsessed with health and longevity. Everything we do is rooted in this obsession.
Every batch undergoes multiple tests throughout the supply chain to ensure safety, potency, and consistency.
By utilizing principles of biology, we develop products to support your longterm health.