Great product, working a described
My energy levels are higher, my mental clarity is better, and I can feel my overall weight training strength progression speeding up.
Love the more natural sources of Mg that this provides, and it is much easier to digest. No side effects. This product is great.
Sleeping like a ROCK
The days I took this (the last 2 nights)I wake up in the position I wnt to sleep in. My Oura ring says im getting 2.5-3 hours of deep sleep...the unicorn of sleep. Loving it! Oh I should add Im adding some melatonin to my night stack...
In every capsule. This ensures your body gets multiple ways to optimize your minerals based on your own needs.
Fight Mineral Deficiencies

Magnesium deficiencies can wreak havoc in your life. Because our food supply is so depleted from essential nutrients, supplementation has become necessary.
Our philosophy is Mother Nature knows best, so we stay out of her way so she can do her thang!
We are obsessed with health and longevity. Everything we do is rooted in this obsession.
Every batch undergoes multiple tests throughout the supply chain to ensure safety, potency, and consistency.
By utilizing principles of biology, we develop products to support your longterm health.
Low-quality magnesium is the standard rather than the exception. At Wild, we only do the exceptional.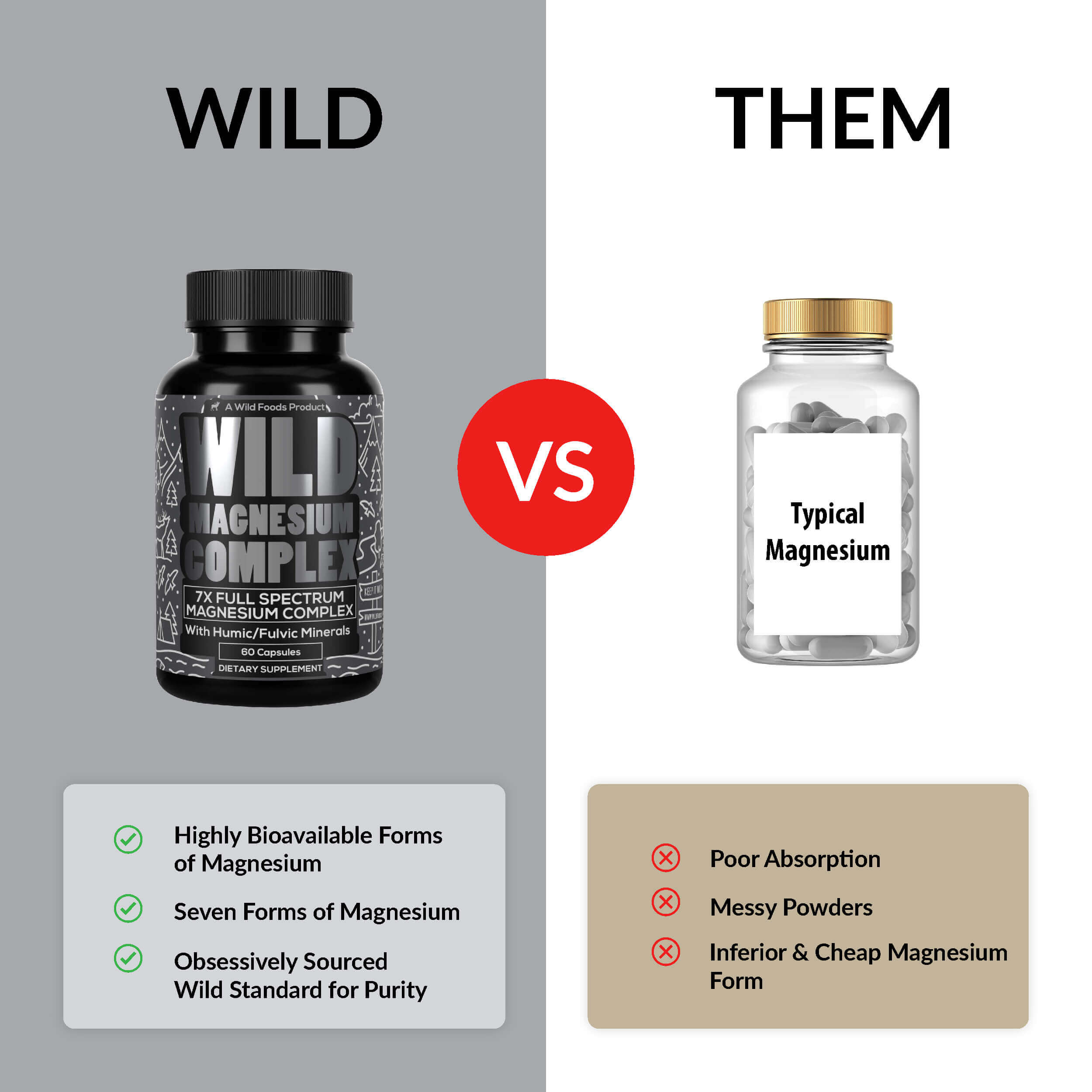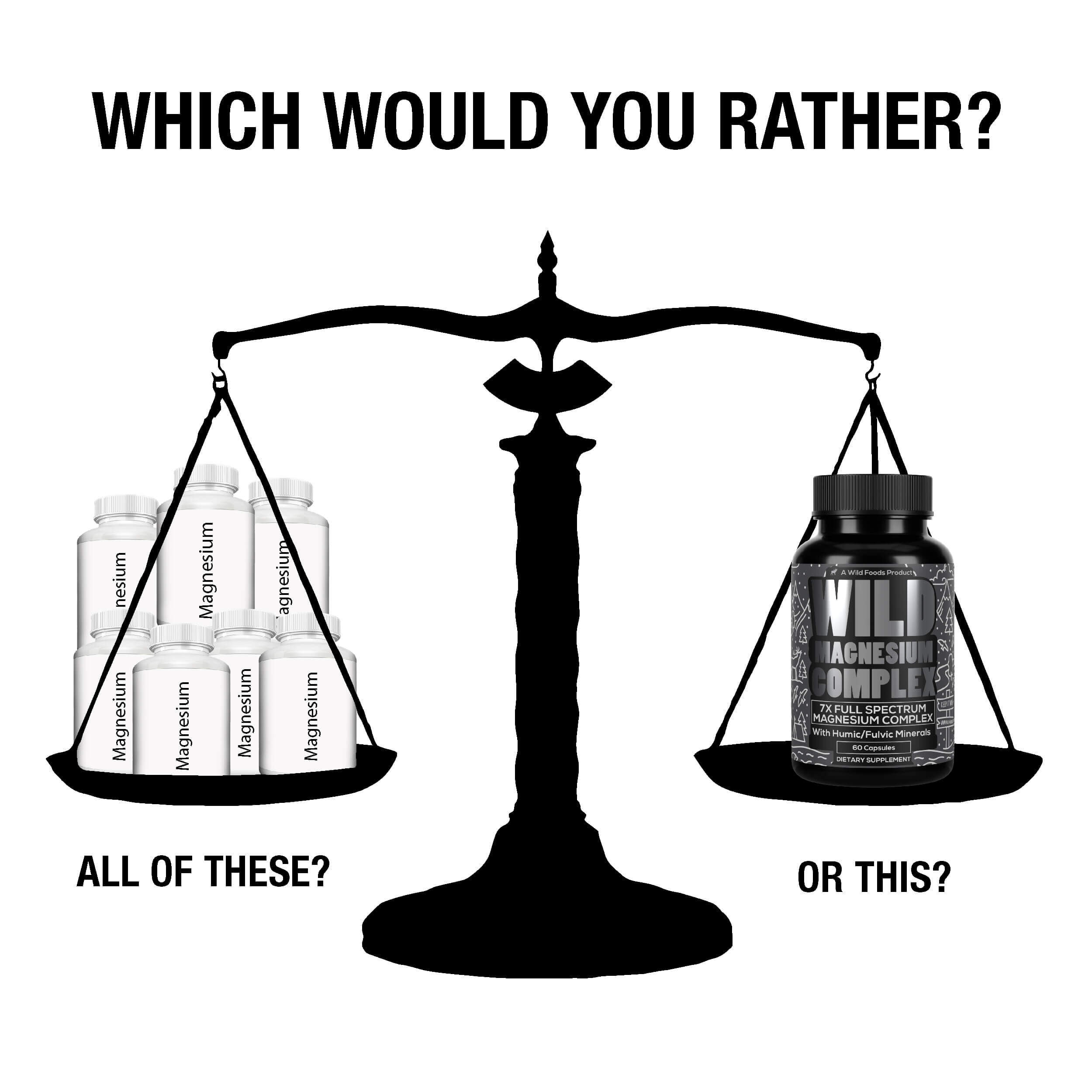 Bioavailable magnesium your body craves inside every capsules.
Wild Foods specializes in Real Foods from small producers around the world.

We are passionate about ingredients and their story.

Our Wild Mission is to help a million people live better lives by eating, moving and living naturally.

If we don't use it, we won't sell it.

That is our Wild Guarantee.